Modern and spacious, the new space features advanced projection technology for free screenings.
With information from Cinusp Paulo Emílio
Photos Lorena Ramires
On April 18, 2022, the Cinusp Paulo Emílio resumed in-person sessions after more than two years of virtual exhibitions due to the covid-19 pandemic. The reopening was with the show "Para Gostar de Cinema: Spectacular", planned to inaugurate the new room in the Camargo Guarnieri Amphitheater complex, more spacious and prepared for exhibitions with advanced film projection resources.
It has 130 seats, an 8-meter wide screen, Dolby Digital 5.1 sound system and projection in DCI 4K standard with laser illumination, which guarantees high color fidelity.
The exhibition will be open until May 13 with free daily sessions, Monday through Friday, at 4:00 pm and 7:00 pm. The opening program takes advantage of all the theater's resources, with films that combine sound and visual spectacles in highly sensory narratives.
In science fiction, audiences will be able to see "2001 – A Space Odyssey". "Blade Runner 2049" and "Ghost in the Shell: Ghost of the Future" complete the cybernetic plots that view the future through dystopian lenses.
"Chainsaw Massacre" will guarantee a visceral experience, as will "Beyond the Red Line," which depicts the violence implicit in the war between Japan and the United States.
"Mad Max: Fury Road" and "Speed Racer" arrive with everything, accelerating the pace of the show with impressive sound effects and images.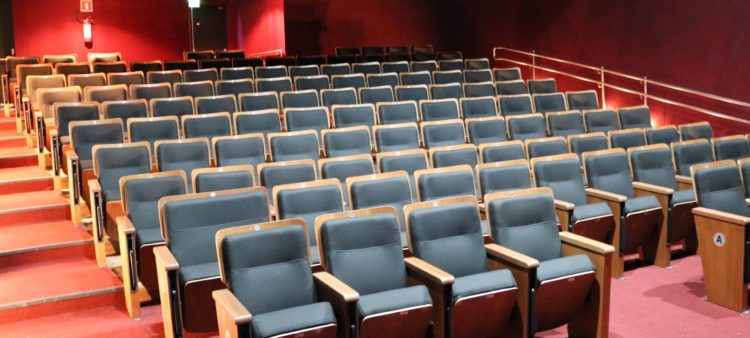 The Italian "Suspiria" and the classic musical "The Little Red Shoes" guarantee fantasy scenarios that accompany, through synchronized steps, a true visual spectacle.
Colorful and full of magic, "The Fantastic Chocolate Factory" and "The Neverending Story" highlight the power of imagination, inspiring people of all ages.
The Japanese "Ran," the western "Three Men in Conflict," the Soviet "I Am Cuba," the Indian "The Angel's Double" and the Mexican "The Sacred Mountain" complete the screening schedule.
There will also be film options via Instagram (@cinusp_) in an interactive format called Battle Spectacular. In the animation category, audiences can choose between "The Animated Castle" and "Living is a Party". Among the musicals, the dispute is with "Moulin Rouge: Love in Red" and "The Rocky Horror Picture Show".
Servicio
Cinusp is open Monday through Friday, with sessions at 4 pm and 7 pm. Admission is open to the public and there is no charge. The new address is Rua do Anfiteatro, 109, Cidade Universitária, within the Camargo Guarnieri Amphitheater complex on USP's Butantã campus.
For more information, read the curator's letter: PARA GOSTAR DE CINEMA: SPECTACULAR