The Parque de Ciência e Tecnologia  (CienTec Park) is a space that invites you to discover how science and technology are present in your life.
Our mission is to promote recognition, appreciation, and preservation of the University of São Paulo's scientific and cultural heritage, through the articulation of society, culture, science, and technology, ensuring accessibility and environmental sustainability.
The Parque CienTec opens its doors for scheduled schools, for general visitors, and for researchers who want to conduct fieldwork in various areas such as astronomy, meteorology, education, ecology, among others.
The Parque CienTec is located at the Parque Estadual Fontes do Ipiranga, in the south area of São Paulo metropolitan region, and it displays a rich mixture of natural and historical heritage. 
Among the activities offered to the public, the highlights are the planetarium; the sky observation in a historical telescope; the forest trails; and the experiments in the fields of physics, geophysics, soil, and microbiology, among others.
To access Parque de Ciência e Tecnologia, click here.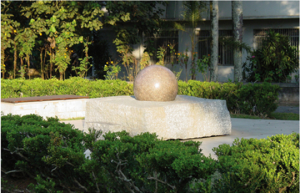 Translated by: Lara Yoshime Shizuko Fukushima